Lighting Management for
Multi-Location National Businesses
Multi-Site Businesses Rely on Tarrant Lighting
Managing large-scale portfolios of store locations is hard. As the number of locations you manage grows, so do the management challenges. Dealing with the complexity of a multi-location business is hard enough without the added challenges that lighting can introduce.

Tarrant Lighting is more than a national accounts lighting distributor. We're a lighting management company that can manage all aspects of the lighting process, from the initial design to the renovation.
Lighting Projects Like Clockwork

More mature multi-location and retail lighting businesses need structure and process. Tarrant Lighting has dialed in and streamlined our lighting procurement and sourcing process to be flexible enough to work within large, complex organizations.

Major Clients Trust Us

Some of the biggest names in retail, assisted living, fitness, grocery, restaurants, and hospitality have trusted us for decades. Our average client tenure is over 13 years.

Value-Engineering

Our deep product knowledge enables us to excel at value-engineering. We are brand agnostic and have a full understanding of the lighting landscape, including new techniques and technologies.
An Extension of Your Team

You'll be hard-pressed to find better expertise in lighting. Once onboarded, your dedicated project manager will become a member of your construction team, attending internal project meetings and construction calls.

We Can Work at Your Speed

Store delays are expensive. Your Tarrant Lighting project manager is well-versed in working quickly and accurately to ensure that your grand opening happens right on schedule.

We Manage the Minutia

Warranty claims. Damaged products. Mis-shipped or lost product. Perfection is in the details, and we thrive on managing it all.
Benefits Beyond Lighting
We believe in being more than a place to source and procure lighting for your multi-site business.
We believe in building a true partnership that has benefits beyond the transaction.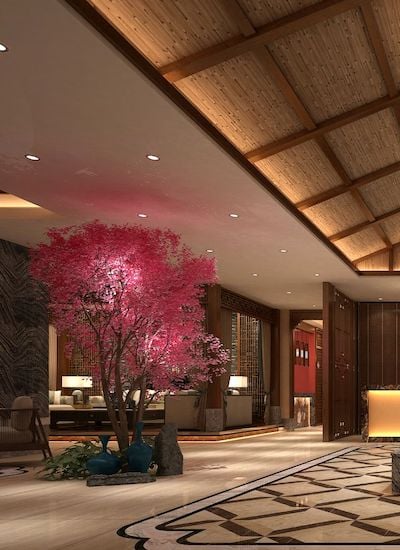 We are a Common Thread
Your team might be large, with multiple directors and managers of construction. But we become a constant across everyone on your team, becoming the "go-to" when questions come up around lighting.
We Can Hold Your Inventory
When you have multiple projects going at once, it's important that you have access to the products you need when you need them. Tarrant Lighting can set up an inventory holding program that will ensure your products are never out of stock.
We Keep Lighting Records
Don't remember the model number of that fixture? We do! Our clients appreciate that we keep every project file, purchase order and invoice on a project in our database, giving us the ability to reorder or provide equivalents, even if the project is over a decade old.
Interested in Working With Us?
Tarrant Lighting is your lighting management solutions company, and we're ready to help you solve your retail and multi-unit lighting challenges.